Local Drywall Experts in
Drywall Restoration
From a slow water leak to general age, sometimes
drywall
just needs a proper restoration. Most commonly, damage to the drywall arises from a water leak. Left unnoticed, even the smallest water leak can wreak havoc on the walls in your home or business. If the leak has been festering long enough, it can even eat away large sections of the baseboard itself. But with the experts on your side, it's not something you have to worry about! At Pewaukee Drywall Pros, we have the necessary skillset, knowledge, and tools to repair and restore your walls back to their former glory. Don't settle for an amateur restoration job, depend on the Pros. We take great pride is providing excellent
drywall restoration services
that keep your home or business looking beautiful for years. We love to see the look on our clients faces when they see their walls beautifully restored. You can depend on us to get your
drywall restoration
done right! Call us today at
262.533.4506
or
contact us online
for a free quote!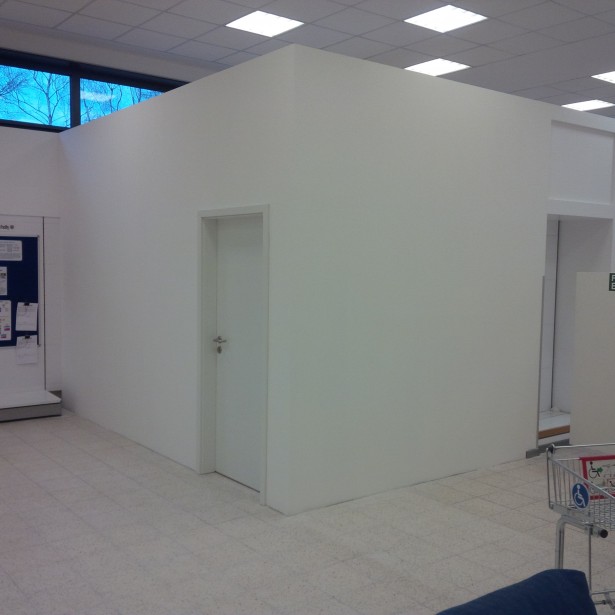 The following are the things they will do :
Find the Water Leak
When you drywall is damaged by water, the most important thing is to find where that water is coming from. It will be useless to restore or repair the drywall without identifying and fixing the source of the water leak first. It could be a broken pipe, leaky roof or leaking toilet. If the water leak is difficult to locate, our technicians will do some exploration and investigation to find out where it is. They may even remove the damaged drywall in order to have a better look at where the leak is coming from and also dry out the space that has been damaged by water.
Remove the Water-Damaged Drywall
Our technicians will check your drywall to see how much damage has been done. If there is heavily water-infiltrated wallboard that crumbles to the touch, it will be removed by hand or using the claw end of a harmer.
Make Repairs
If your drywall has damaged portions that need to be patched, you can trust our technicians to do a great job. They will make sure that the patch is a perfect fit to avoid leaving your walls with a terrible look after the repairs are done. Since drywall is heavy, trying to repair it on your own can be quite challenging.
Prime and Paint
Once the repairs are done, our technicians will go ahead to add primer/sealer to the drywall using a roller applicator or large paintbrush. Since they have experience in this area, you will have a drywall with the perfect finish in the end.